Picking Casino Funding Methods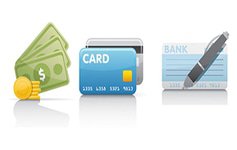 When it comes to casino banking, there's a dizzying array of options available. We've summarized some of the most popular choices for payouts and cashouts, considering security, speed, and convenience.
Direct Banking
Credit/debit cards are the salt and pepper of payment options. Accepted practically everywhere, they're fast and convenient. But there are a couple of things to note. Some people are wary of sharing card details with casinos (although reputable websites do have robust security). For Canadian gamblers, Visa should be no problem. When it comes to Mastercard deposits should be fine, but withdrawals may not be possible.
The majority of casinos also have a facility for payment by bank wire. This means of depositing cash is best suited to high sums as there is usually a fee attached that can be prohibitively high for modest sums. In addition, you may need to let your bank know in advance, and there's usually processing time which can be a few days. The big plus of the bank wire is the high degree of security, and not having to share personal details, making it a favored choice by many who move large amounts of money around.
Checks have moved into the 21st century with the eCheck, through which money can be both paid in and drawn out. Money is moved directly, and quickly, from your account (this can vary a little according to the casino). Not all banks offer this method, and it's not as commonly accepted as other payment options. Although no card details are required, sensitive information does still have to be provided.
E-Wallet Banking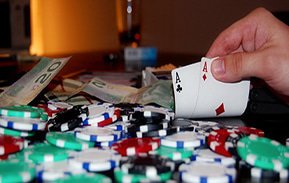 E-wallets act as an intermediary service between your bank and third parties, they're popular with people wary of sharing card or bank details. PayPal and Neteller are two of the e-wallets most commonly accepted by casinos. They're fast and reliable, though small fees may apply. Neteller also comes with a card that can be used at cash machines or to pay for goods.
Skrill is another e-wallet that was formerly very popular for banking at Canadian casinos but has, in recent years, not been available as a funding option. This may change in the future.
Bitcoin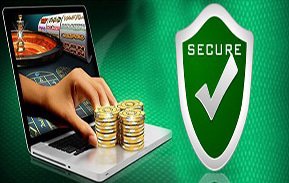 A little more unorthodox, bitcoin is the best-known cryptocurrency in the world and is accepted at an increasing number of casinos. The anonymity of cryptocurrencies means an enhanced degree of security. The downside is that bitcoin's value can be more volatile than traditional currencies. It also remains less commonly accepted than other funding methods.
Reputable casinos come with a strong level of security, but it's still important to pick a banking method with which you're comfortable. Security, speed, and convenience are amongst the factors to consider when deciding how you want to pay cash in and withdraw any winnings.