Terms of Use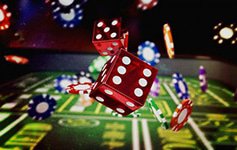 The terms of use of our website must be read and clearly understood before continuing use of the services contained within. All users of www.canada-promotions.com must agree to abide by these terms and conditions should they wish to remain on this website. Choosing to remain on this website constitutes acceptance of this binding agreement.
This website is strictly for the use of those over the age of 18. Remaining on this website is tacit confirmation that you are at, or over the age and you agree to these terms.
The information on this website was accurate at the time of upload, but we do not guarantee that it is always accurate. Additionally, as we provide links to third-party websites, we cannot guarantee that the content of those websites will remain valid while our links are active.
We will not be held liable for any loss or damage that occurs to you or your property resulting from the use of this website or third parties, or use of the links and deals contained within. We will also not be held responsible or liable for any misuse of your personal data resulting from the access of any of the links to third party websites found on this website.
You are free to refuse to accept the terms and conditions of this website, however, should you decide to refuse, you must immediately terminate your use of this website.